Hi, I'm Cindy Pike. I want to tell you a little bit about myself.
I volunteered at WDFB long before we went on the air, making crafts and working at craft sales to raise funds. During the summers of 1986 till 1989 I volunteered and also worked the night shift. In May of 1989, I tell everyone I graduated on Friday night and went to work on Monday morning. I've been here ever since. I tell everyone "I go with the furniture".
Since 1989, I've definitely learned a lot. There have many changes, from reel to reel machines to cassette; albums to CD; carts to mini disc; and from all of that to computer. Radio sure has changed! If you ask me what I do at WDFB, I really don't know where to start….my "title" is Traffic Director….I'm not sure what that means, some days I just try not to get run over! I usually just say I do whatever has to be done, from changing a light bulb to figuring out what is wrong with a computer or why something isn't working properly. I take care of the daily logs, running the music playlist weekly, the billing and posting the gifts. As Sandy mentions in her article, it is all truly a team effort. WDFB could not operate without each one of our staff and volunteers and I thank the Lord for them everyday! We depend on God and each other to make it thru each day and all of us want to be used by Him to be a blessing to those we come in contact with and broadcast to daily!
Over the last 23 years, the station has become my life. It's such a blessing to know the station encourages people on a daily basis and I get to be a part of that. Knowing that the station can go places I would never go, such as a prison, jail, foreign country, mission field, or just down the road sometimes is overwhelming to me. I believe WDFB is truly doing what Jesus said in Mark 16:15 "And He said unto them, Go ye into all the world, and preach the gospel to every creature."

I was saved at twelve-years of age during VBS at The Parksville Baptist Church. After that, I was baptized at The Alum Springs First Church of God, where Bro. Don Drake was the pastor for twenty-four years. God sure works things out in unusual ways. Ever since then, I have worked in the Church, active in Youth Group, worked the "PA system", taught Sunday School, Youth Leader and worked in VBS. I now attend the Danville First Church Of God in Danville, Kentucky. Where I am still active with the youth group and also work sound. Come out and visit with us sometime! I also attend Pleasant Run Baptist Church a lot on Sunday evenings where Jr Fields is pastor. That was the Church I attended as a baby/small child and there is nothing like "going home".

The sun coming up in the morning and the birds singing.
A Christian following the Lord in water baptism.
A call from my best friend.
My hobbies are pretty much what I do everyday. I enjoy "dealing" with computers or trouble shooting problems. Anything with Church work. Spending time with friends, the youth from Church or anyone I can possibly help. When I have time I still enjoy crocheting, craft work, scrap booking or sewing. But like I said, it's WHEN I have time.

Purple/Black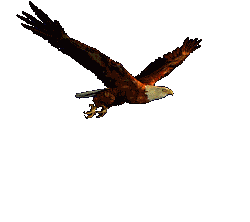 | | |
| --- | --- |
| But they that wait upon the LORD shall renew their strength; they shall mount up with wings as eagles; they shall run, and not be weary; and they shall walk, and not faint. | Delight thyself also in the LORD: and he shall give thee the desires of thine heart. |
I hope these web pages are a blessing to you....please go back to our "home" page and sign our Guest Book...I get so excited when someone signs it! Thanks for checking our pages!